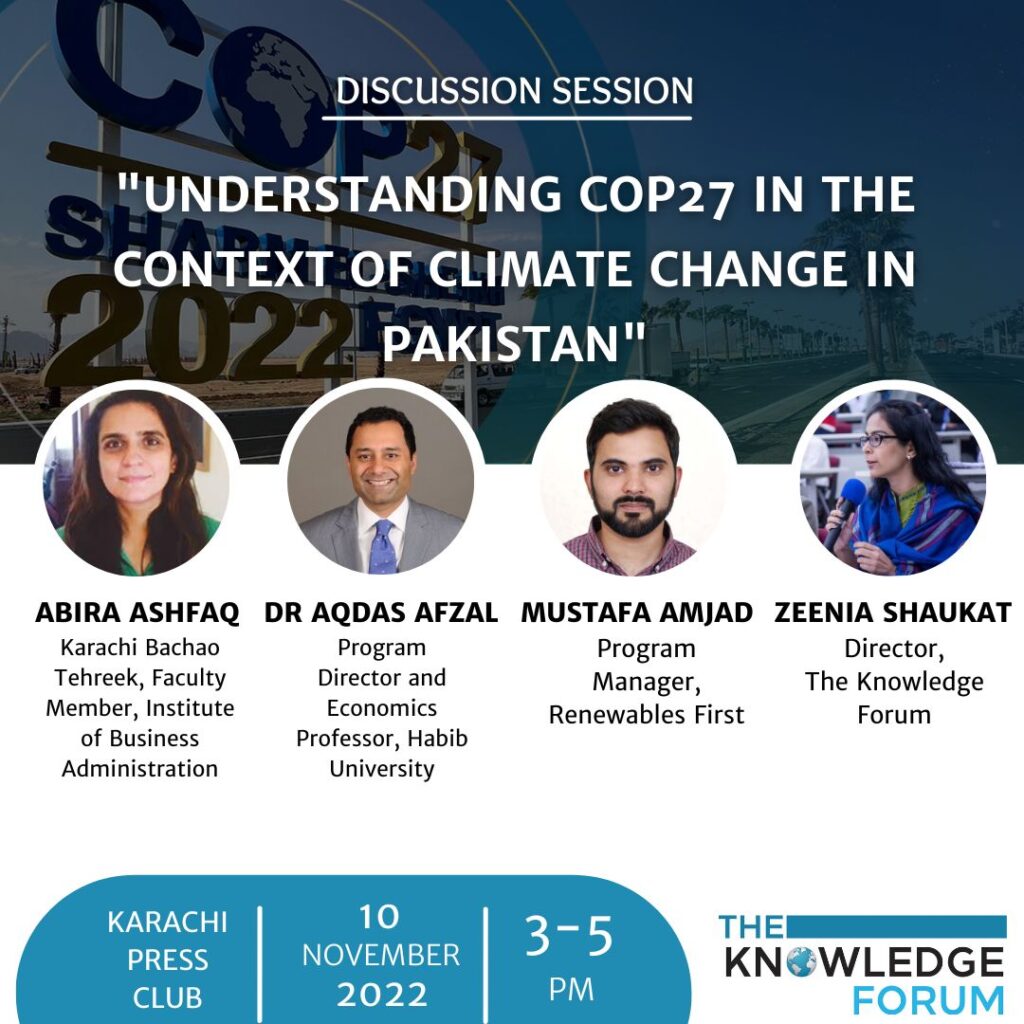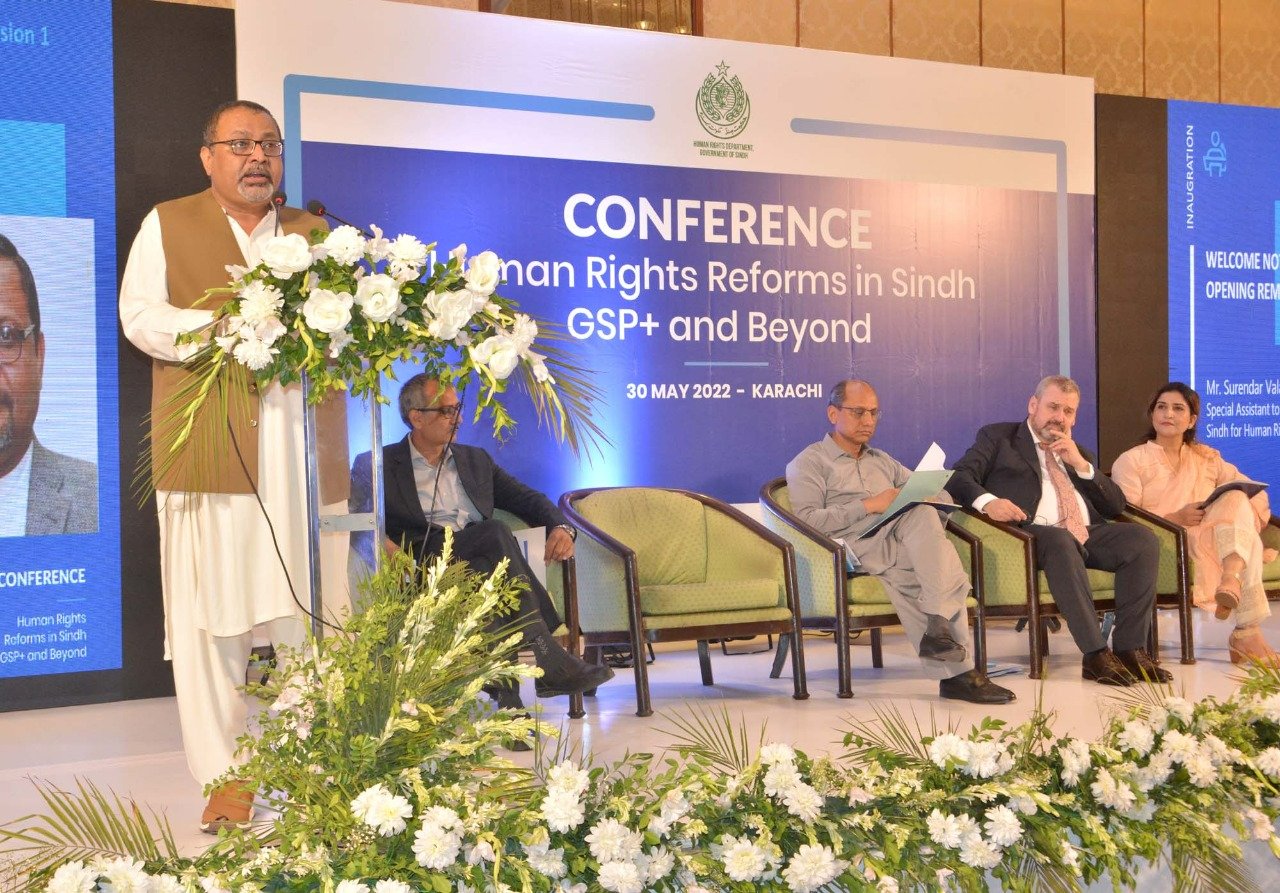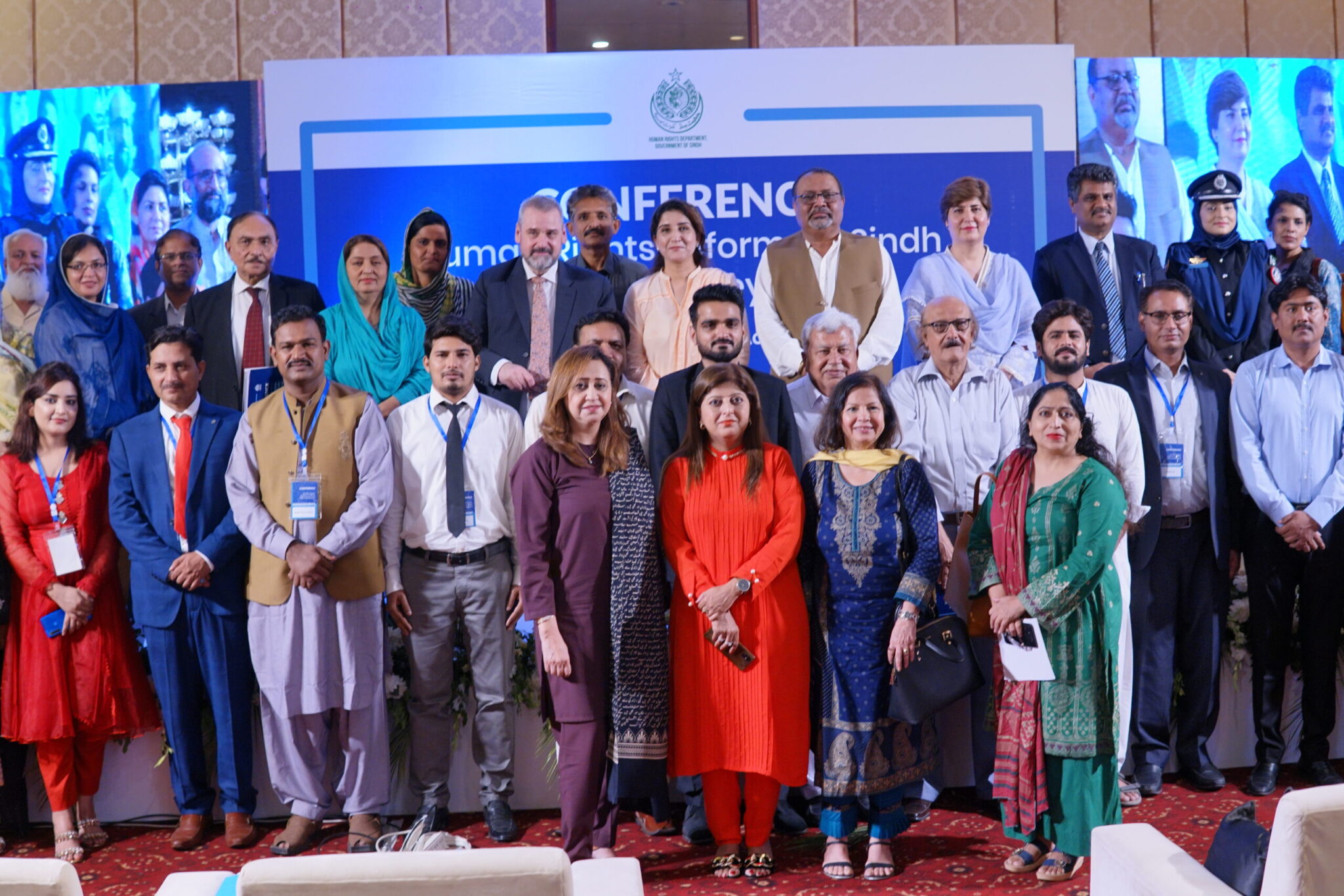 Conference on Human Rights Reforms in Sindh, GSP Plus and Beyond
A conference titled Human Rights Reforms in Sindh, GSP+ and Beyond was organized by the Government of Sindh's Human Rights Department with administrative support provided by The Knowledge Forum on May 30, 2022.
The conference was aimed at highlighting the achievements, especially regarding the protection and promotion of human rights by the provincial government and other stakeholders, and also to frame strategies to ensure compliance with Pakistan's commitment toward human rights, particularly with regard to the Generalised Scheme Preference (GSP)—the European Union's trade incentive scheme—and the United Nation's Universal Periodic Review (UPR).
The conference was a forum to further informed discussions to devise strategies and action points to prioritise and implement an agenda of reforms by creating a culture of stakeholders' coordination, harmony and team spirit. The conference was graced by dignitaries including the minister of labour and human resource
Mr Saeed Ghani, the EU Delegation's Charge d' Affairs Mr Thomas Seiler, and stakeholders including lawmakers, bureaucrats, legal experts, members of the civil society, employers and businesses, trade unionists, social workers and activists rallying for human rights, representatives of provincial police, and political workers, among others.
Recommendations to strengthen the rule of and improve the state of human rights in Pakistan came under discussion during the conference.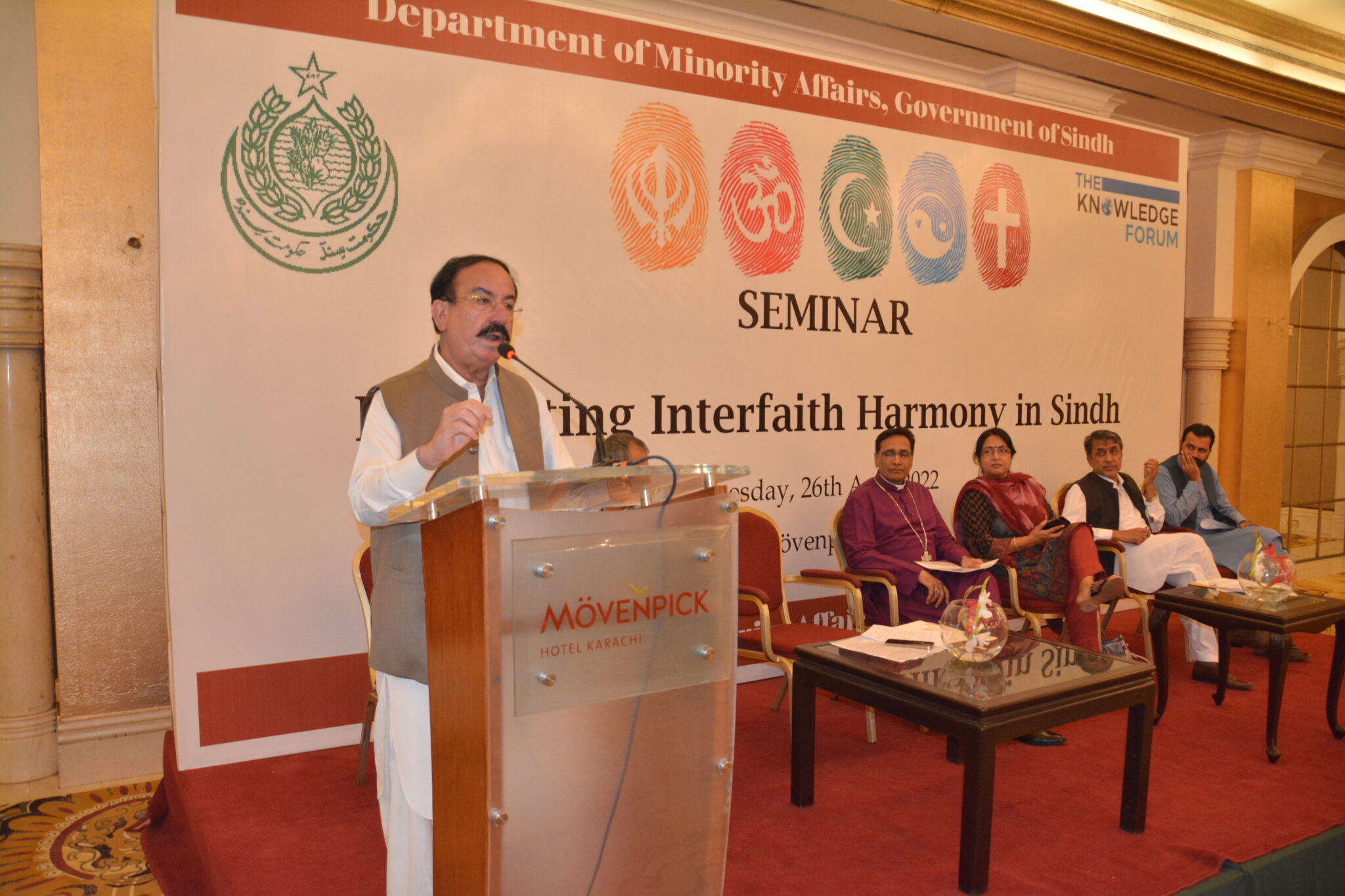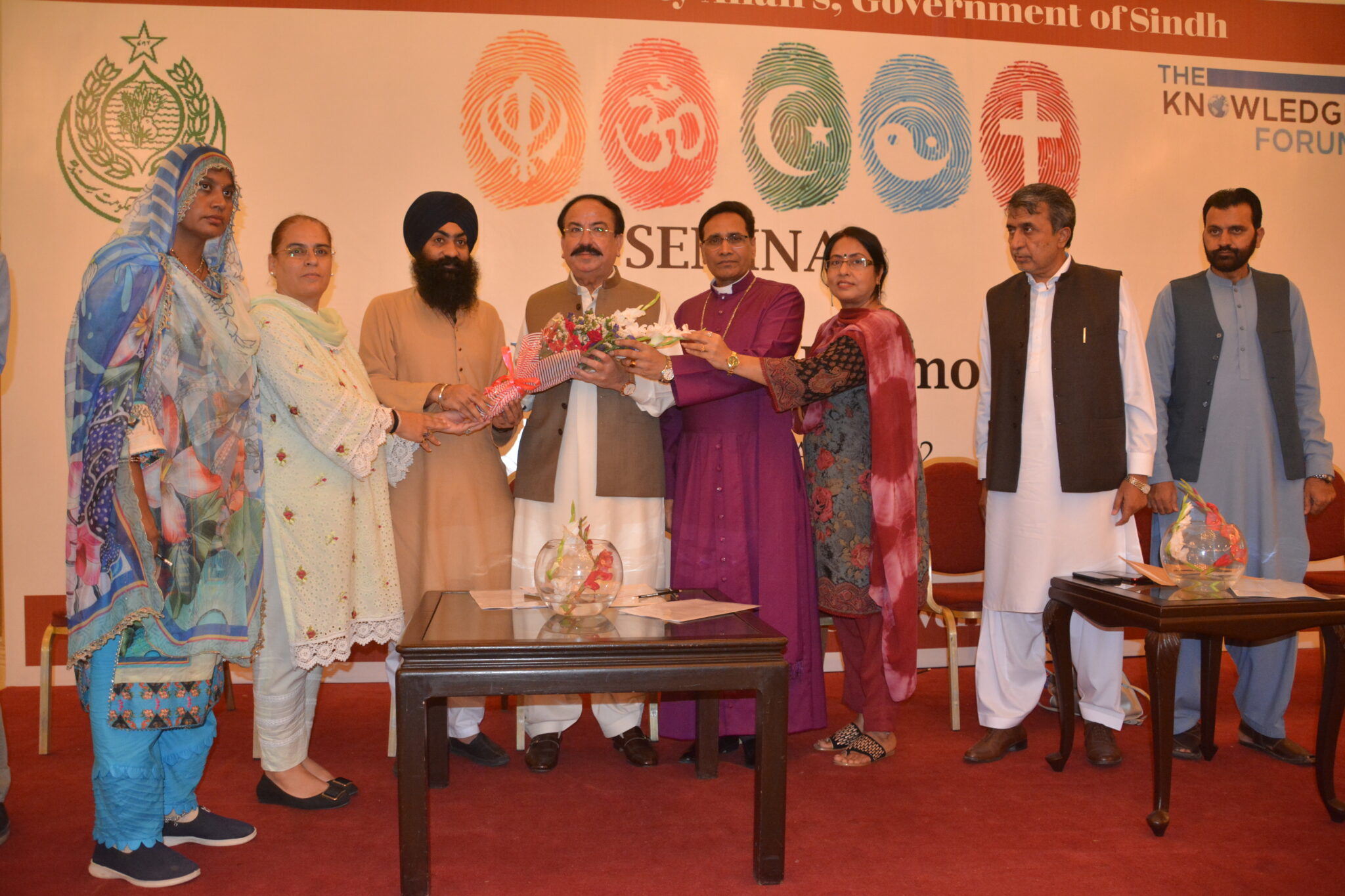 Seminar on "Promoting Interfaith Harmony in Sindh"
The Government of Sindh's Department of Minority Affairs organized a seminar titled Promoting Interfaith Harmony in Sindh on April 26, 2022. The seminar was conducted with technical and administrative support provided by The Knowledge Forum. Hosted by the department's Secretary Mr Abbas Baloch, the seminar welcomed a distinguished list of guests including minority leaders, right-based activists, civil society members, government representatives and all community stakeholders. Honourable Minister for Minority Affairs Mr. Giyanchand Essrani was chief guest of the event.
The objective of the seminar was to invite all stakeholders to discuss issues and challenges faced by various faith groups and find solutions to promote interfaith harmony in Sindh. It also aimed to help the department to work effectively in future. This seminar was one of the many other events organized in collaboration with The Knowledge Forum to instil peace, harmony, and resolve differences among the diverse communities residing across the province, particularly in Karachi where people of different faiths have been residing for decades.
During the course of event Mr Pirbhu Satyani—a researcher, minority affairs expert, and team members of The Knowledge Forum—presented an overview of the status of minorities in Sindh through a presentation. Mr Satyani, elucidated his works on rights-based activism in Sindh and described population diversity in Pakistan with linkage of South Asian percentage.
He presented an overview of different faith groups according to the data available in Census 2017 of Pakistan. According to the data he presented, 96% population are Muslims, 4% other religions—Hindus, Christians, smaller groups such as Parsis, Buddhists, Ba'hais, Sikhs, Jews, and others. According to his presented data, Hindus & Scheduled Castes make up 2.14% or 4.44 million, hence the largest religious minority in Pakistan with 10% Population of minorities in Sindh (estimated).
TKF offers expertise in almost all areas of human rights and development