The Knowledge Forum is an independent firm that seeks to produce knowledge-based interventions to assist in efforts and advocacy for communities' rights. The initiative is driven by the view that knowledge empowers the root and direction of actions aimed at advancing rights and social justice processes.
TKF offers expertise in all areas of human rights and development. The knowledge generation is driven by the community agenda, prioritizing the inclusion of their voice and participation. Through high quality research and discourse curation, TKF aims to assist in the creation of a more informed perspective on complex themes that have a bearing on the communities' access to rights and participation in political, democratic and development processes.


As a part of its agenda to produce knowledge-based resources to assist in interventions and advocacy for communities' rights, The Knowledge Forum pursues two-pronged strategy. The Forum generates knowledge resources on rights and development centric concerns and challenges to communities, drawing from community engagement and input; it then uses this knowledge to assist stakeholders in the process for solution identification and development.
We therefore propose research, engagement and advocacy as strategies for the proposed intervention. A series of accessible knowledge resources representing communities' concerns and experts' input would help in understanding the crisis and generating informed debate and decision making. This knowledge would be strategically shared with stakeholders advocating for action. Moreover, evidence-based advocacy to utilize the influence of social media and mainstream media for public outreach and messaging for policy makers will supplement efforts for broadening understanding and scope for action.
Brief Profiles of TKF Team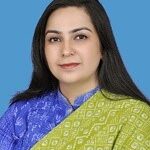 Aazia Rafiq is a development sector professional with expertise in programme management, business development, youth engagement and capacity development. Moreover, marketing and communications have always been a strong part of her career journey. With a passion for human capital development, she have over 15 years experience of leading community-centric interventions across Pakistan, both with local and international organizations. Aazia's work revolves around grants development, programme management along with active liaison with donors and stakeholders. She is adept at developing and implementing projects with gender sensitive programming. Aazia is fortunate to have worked with a wide range of sub sectors within the development sector including health, education, rural development, women empowerment along with countering violence extremism. She has also worked extensively for research and implementation of Sustainable Development Goals.
Aazia is a qualified MS-IT from Hamdard University and M.B.A from the Institute of Business Administration (IBA), Karachi. She is a certified trainer by the Business Edge, IFC-World Bank and also serves as a visiting faculty at SZABIST and facilitator of the British Council's Active Citizens program and Awaz II program.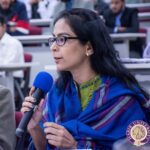 Zeenia Shaukat is a development professional with a background in the NGOs, media, legislation and government sectors. She holds a strong understanding of legislation and policy processes, governance, social issues, rights discourse, institutional frameworks, media outreach, national political issues, and debates in the development and reforms sectors. She has rich experience in rights-based research, advocacy, communications and capacity building. She is well known for top quality writing and publishing work on rights and social issues. She has authored many research publications on national and international level. Zeenia got her Master degree from University of Leeds, UK in International communications.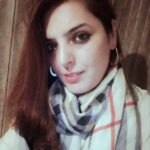 Mahwish is a result driven, committed & articulate highly effective trainer and educational management professional active in development sector since 2001. She specializes in giving consultations on education, child protection, socio-political, psychosocial support, quality management, entrepreneurship and employee training. She offers an array of skills in staff development, mentoring, coaching, sustaining professional relationships, verbal and written communication, logical problem solving, effective training delivery techniques, and cost reduction. She has got proven ability to seamlessly handle multiple assignments in dynamic environments. Designing multitudinous campaigns & trainings based on mainly Social Sector, Education, Healthcare & various other administrational components of an organization. She has ability to build innovative programs and coursework that foster learning and meet the needs of a diverse group. A healthy past track record of managing & training the collective group of professionals. She holds a Master's degree in Philosophy from "University of The Punjab" and has done diploma in "International Human Rights Laws" from "The University of South Wales".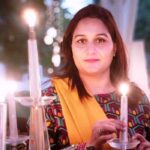 Naghma Iqtidar is a young social activist of Pakistan. She is an expert in mobilization and advocacy campaigns and has strong linkages with legislators. She has got training in Human Rights from Hong Kong. She successfully organized political summits in all four provinces of Pakistan. She represented youth on different forums across the world. She is associated with The Knowledge Forum from day one and contributes to its activities on regular bases. Naghma is also co-founder of South Asia Youth Network. She is an Alumnus of International Civic Society Forum. She holds a Master's Degree in Gender Studies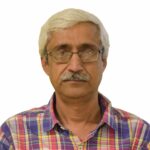 Shujauddin Qureshi holds cross-functional experience of more than 26 years in Journalism and Development Communication as well as working at Electronic Media. He is proficient in prolific writing and editing skills, experience in media relations. He successfully produced and disseminated promotional materials such as newsletters, leaflets, brochures, articles, success stories, etc. he is able to handle tense and difficult interpersonal situations with full empathy and professionalism. He is an environmental journalist and media outreach expert. He holds a M. Phil in Journalism and a Law Degree.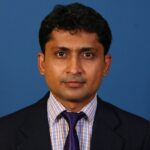 Abdullah Khoso is Ph.D. in Sociology and Cultural Studies from the University of Malaya, Malaysia. For the Ph.D. research, he focused on Pakistani migrant workers in Malaysia. He has MA in Anthropology from QAU, Islamabad. Currently, he is working with the Faculty of Arts and Social Sciences as a part-time instructor. During his Ph.D., he worked with the University of Malaya as a researcher. Abdullah also worked with Save the Children, the Society for the Rights of the Child (SPARC), and many other organizations. He helped the National Commission for Child Welfare & Development (NCCWD), Ministry of Human Rights (MoHRs) in drafting Pakistan's fifth periodic report on the State of Implementation of the UNCRC from 2007 to 2012. On behalf of the Child Rights Movement (CRM) Pakistan, he also wrote the Stakeholders (Alternative) Report on the State of Pakistan's Children for the second round of the Universal Periodic Review (scheduled in the 13th Human Rights Council's Session in October 2012). He has written a 'Judgment: Farooq Ahmed v Federation of Pakistan PLD 2005 Lahore 15', which was published in Stalford, Hollingsworth and Gilmore: Rewriting Children's Rights Judgments: From Academic Vision to New Practice (Hart Publishing), 468-475. For the last six years, I have been co-drafting the State of Peasants Rights in Sindh. The last report is available at:
https://hariwelfare.org/wp-content/uploads/2021/05/Report-State-of-Peasants-Rights-in-Sindh-2019.pdf